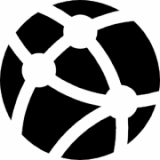 The College of Communication and Information is home to SoMeLab@FSU, the Social Media Lab which opened in Fall of 2014. The lab consists of two spaces: The Social Media Lab Studio located in room 2021 of the William Johnston Building, and The Social Media Datacenter at Tallahassee's Innovation Park. Together, the studio and datacenter supports social media-based data science, and interdisciplinary sociotechnical and experimental HCI research within and beyond the College of Communication and Information.
Working with our social media research toolkit
Are you trying to collect social media data for a research or class project? The SoMeLab@FSU research toolkit is an ongoing project to provide researchers and practitioners with tools that bridge the gap between overly-simplistic free online tools and complex open-source research software. Contact the lab if you would like to explore the use of these tools for your research needs.
Working in the experiment and collaboration space
The Social Media Lab Studio (in WJB2021) is designed to support the planning and conduct of human-computer interaction experiments in social media, collaboration, and online and co-located video game play. The studio is equipped with a data visualization workstation (Dell T5600 2x 8-core Xeon E5-2650 CPU, 64gb RAM, SSD storage, Windows 7 64bit), four experiment workstations (2x Mac, 2x Windows), in-person and remote podcast recording facilities,  a 60″ 3D video game and computer monitor, and furniture and accessories for meetings of teams of roughly 8 people.